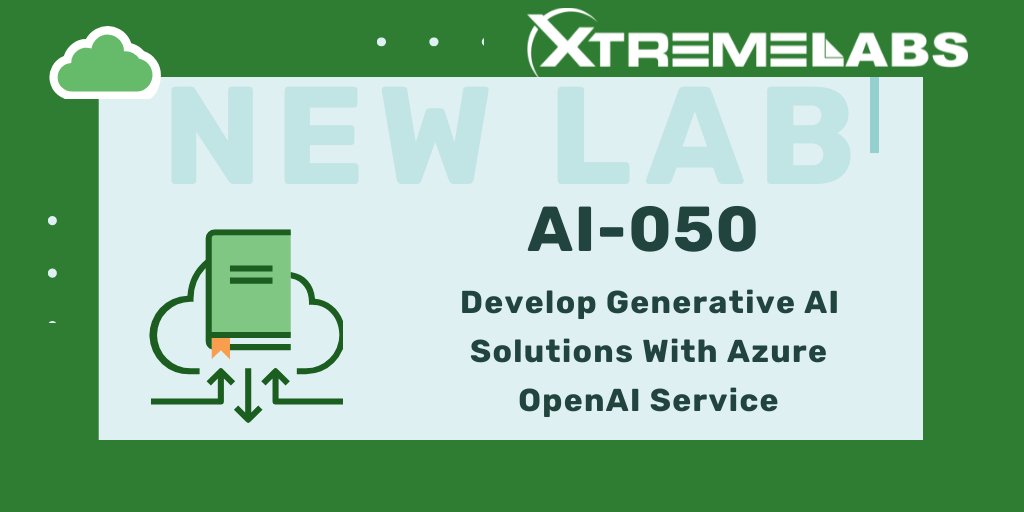 XtremeLabs has two versions of AI-050: Develop Generative AI Solutions with Azure OpenAI Service. The first is our official Microsoft offering that aligns with MOC objectives and content. It requires some additional time for instructors to set up the tenant for students. The second version includes our Cloud Express Pass (CEP), which includes Azure tenant resources and reduces the need for instructor setup.
In this lab, you'll learn how to provision Azure OpenAI service, deploy models, and use them in generative AI applications. Azure OpenAI Service provides access to OpenAI's powerful large language models such as GPT; the model behind the popular ChatGPT service. These models enable various natural language processing (NLP) solutions to understand, converse, and generate content. Users can access the service through REST APIs, SDKs, and Azure OpenAI Studio.
This product includes an optional Cloud Express Pass (CEP) to bundle with your lab purchase. The CEP can be found under the "Info" tab after launching your lab. The custom tenant reduces instructor setup time and provides cloud resources for learners.
Labs Modules Included: 6 Lab Modules
The labs can be purchased from our XtremeLabs Marketplace or directly through our Sales Team!