XtremeLabs Webinar Series
Power Platform: Automatización de procesos para no desarrolladores
Power Platform: Process automation for non-developers
October 26, 2023 @ 12:00PM Mexico time
Objetivo: Desarrollar un proceso de recolección de Datos con (Power Apps) , integrar flujos de información con (Power Automate) y mostrar la visualización de información con (Power Automate)
Develop a data collection process with (Power Apps), integrate information flows with (Power Automate) and show the visualization of information with (Power Automate)
Zero Trust: la estrategia de seguridad de Microsoft
Zero Trust: Microsoft's security strategy
September 26, 2023 @ 5:00PM UTC+1
La ciberseguridad se convierte en una estrategia clave en las organizaciones para garantizar su estabilidad y estrategias de futuro. Microsoft con su política Zero Trust ofrece una respuesta sólida y robusta a las amenazas y desastres a los que se pueden enfrentar las organizaciones.
Cybersecurity is a key strategy for organizations to guarantee their stability and future strategies. Microsoft with its Zero Trust policy offers a solid and robust response to threats and disasters that organizations may face.
Day in the life of an MCT: MCT Profiles on MS Learn
April 28, 2023 @ 2:00PM EDT
A closer look at the MCT MS Learn Profile- what data is there and how to get the most out of it. This session will dive deeper into the new Learn Profiles for Certified Professionals. Most people don't bother using or understanding everything available in the profiles, from badges to achievements to transcripts and more. Come see what you might be missing with a few ideas, tips, and tricks concerning modules, collections, challenges, etc. Possibly improve both your profile and your students' experience with this useful tool.
Day in the life of an MCT: Metrics that Matter Deep Dive
April 7, 2023 @ 2:00PM EDT
Register for the first webinar in our new Day in the Life of an MCT webinar series. This first webinar will cover Metrics that Matter (MTM) from the MCT perspective. All MCTs have to deal with evaluations, and it comes with the job. Whether you're a full-time Learning Partner trainer, an Independent Trainer, or if you're a brand new MCT just learning the ropes, this session will give you the scoop on what an MCT can expect from MTM, with tips and tricks when it comes to renewals and reports..
Technology Learning for the Academic Community
May 24, 2022 @ 10:00AM EST
Welcome to the third webinar in our XtremeLabs 2022 series! Geared towards technology professors, students, and those who support the academic community, we will hold a panel to discuss current topics for technology learning at colleges and universities.
Academic Webinar Panelists
Dr. Rasha ElSaheli-Elhage
Associate Professor of Special Education at Chicago State University
Rasha ElSaheli-Elhage is an Associate Professor of Special Education at Chicago State University. She holds a Ph.D. from Wayne State University in Educational Evaluation and Research, an M.A. in Special Education from Eastern Michigan University, and a B.A. in Special Education from Saint Joseph University (Beirut, Lebanon). For over 16 years, Dr. ElSaheli-Elhage was a special education teacher, 11 of which were in Michigan public schools including the cities of Detroit and Dearborn. She also worked as a consultant on School Reform and International Assessment for private and public schools and ministries in the Middle East. Her research interests focus on transition and on increasing employability and independence of young adults with special needs and improving their quality of life. Recently, she has developed an interest in online teaching and learning, especially after the unprecedented switch to remote learning due to the COVID-19 pandemic.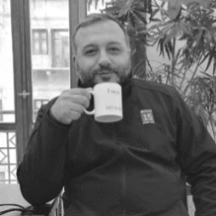 Founder of ITLS Certiport Lebanon Partner, CEO of Tablet Academy MENA, MCT Regional Lead and University Instructor
Tarek Bacha is the founder of ITLS Certiport Lebanon Partner, CEO of Tablet Academy MENA Microsoft Global training partner in education, member of multiple NGO, Microsoft Certified Trainer, MCT Regional Lead, and university Instructor. His certifications include MCT Regional Lead-Technology Expert -Microsoft Certified Trainer, MIE Master Trainer, MCE, Google Educator, MCSE, MOSM, ECI ,CEH , LPI,ESB.
He is dedicated to helping people succeed through applying technology in Education, working in the MENA Region with Ministry of education, Universities, schools and vocational training centers to develop educators and student's skills. He is a result oriented professional with 18 years of versatile experience across diverse organizational domains.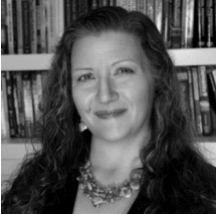 Media Producer / Director / Editor / XR & Virtual Production Consultant / Marketing Consultant / Instructor
As an educator for over 20 years, Christine Marsh has taught a wide range of classes and custom training sessions for colleges, professional development centers, and private clients on graphic design, web design & development, 508 compliance, marketing, interactive media, video editing, animation, motion graphics, 3D modeling & animation, virtual/augmented reality (VR/AR), pre-production skills, and video production techniques. She will be publishing her first textbook on video editing with Adobe Premiere Pro later this year.
As a producer, director, editor, animator, and studio owner at Via Reach, Ms. Marsh has created a variety of media projects for TV, short and feature-length films and documentaries, promotional videos, and educational content. Ms. Marsh has also developed immersive and interactive media projects for both government and private sector clients, including exhibits for the Arizona Historical Society Museum, a visitors' guide for the Mesa, Arizona Convention & Visitors Bureau, and an "Internet of Things" (IoT) project for the U.S. Chamber of Commerce.
Microsoft Certified Trainer Community Insights
Welcome to the second session of our XtremeLabs 2022 webinar series! On March 22, we're featuring a panel of Microsoft Certified Trainers (MCTs) as they discuss successful training strategies, how they prepare for classrooms, and other questions from the community.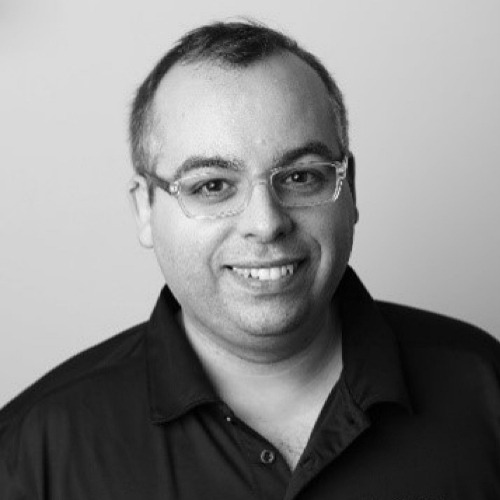 Cloud Architect / Advisor and International speaker for the Microsoft Cloud
Tiago Costa is a Cloud Architect / Advisor and International speaker for the Microsoft Cloud. For the past years, he has been architecting and developing solutions using Microsoft Azure for some of the fortune 500 companies. Due to his strong real-world experience, Tiago regularly teaches Microsoft Azure classes around the world.
Microsoft Azure MVP since 2016 for his community efforts in promoting and sharing knowledge with the community. Tiago has 50+ Microsoft Certifications including MCT (Microsoft Certified Trainer) – Microsoft Certified Trainer and got awarded as MCT Regional Lead since 2016. He is the founder of the Azure Portugal User Group.
He loves diving into modern technologies and sharing his experience at conferences and training classes, but what excites him about his work is to help others explore new frontiers in technology impacting their lives, making the world a better place for everyone.
.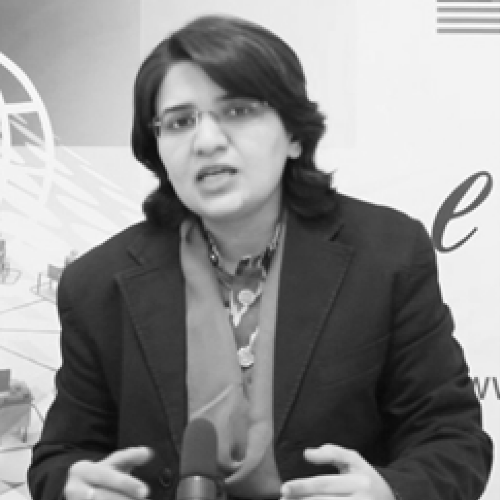 MCT Regional Lead for Pakistan
Gulnaz Mushtaq has been an MCT since 2018 and has trained hundreds of students all over the world and is now serving the MCT community in Pakistan as a Regional Lead. Gulnaz has experience in training, project management, supervisory & leadership, information technology & management, computer networking, system administration, database administration, website development, software quality assurance, IT procurement and IT policy manual development. She has worked with both the public and development sectors that include Pacific Business Solutions Ltd London, Ministry of National Health Services Regulations and Coordination Islamabad, USAID, Quaid-i-Azam University Islamabad, Ministry of Finance Pakistan, Asian Development Bank, Hashoo Foundation and Mobilink Telecom Pakistan. She encourages her fellow MCTs to pass along their commitment to education and passion for problem-solving to Microsoft's professional community around them. Apart from teaching, she has written lessons on Microsoft Azure, Windows Server (2012 R2, 2016, 2019), TMG Proxy and Exchange DAG deployment. She distributed these lessons among students that helped them in understanding the complex part of the subject.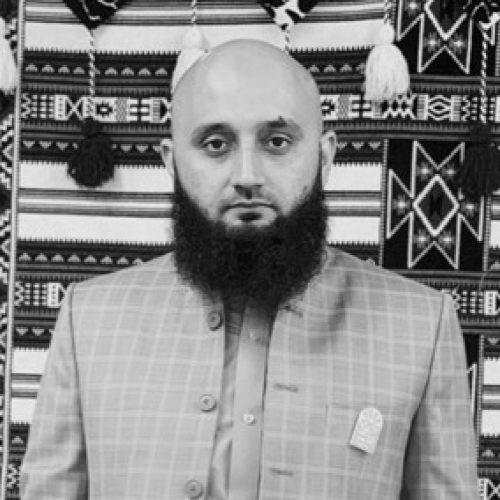 MCT Regional Lead for Saudi Arabia
Abdullah Altaf is MCT (Microsoft Certified Trainer) Regional Lead from Saudi Arabia and working as a Sr. Technical Consultant. He is Technology Evangelist and having 35+ Certification. He is the Microsoft Specialist & Certified Professional with 10+ year of I.T industry Experience, Microsoft Certified Trainer (MCT), Microsoft Certified Solutions Associate (MCSA) in Office 365, Hyper-V, Microsoft Azure, MCSE Messaging, MCP, MTA, MCS. He has vast experience in Azure Stack Consultation and Deployment and possesses a unique combination of technical skills and management expertise. His prime focus on Microsoft Product and Technologies. He has result-oriented and problem-solving skills, with a proven ability to quickly grasp modern technologies.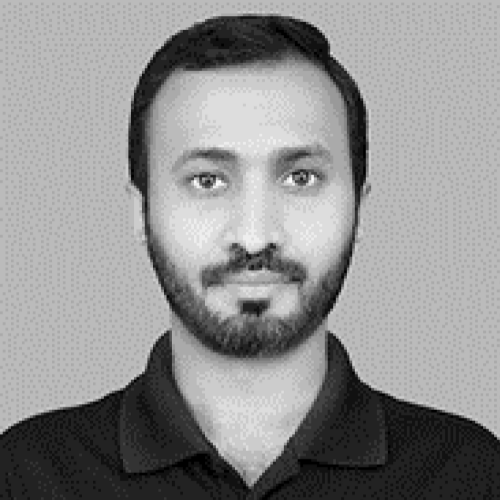 MCT Regional Lead Pakistan
Usman Lodhi is a Microsoft Certified Trainer Regional Lead Pakistan. He started his career in 2012 with MCITP 2008 certification and currently holds over 20 Certifications including Microsoft Certified Technology Associate, Microsoft Certified IT professional, Microsoft Certified Solutions Associate, Microsoft Certified Solutions Expert, Microsoft 365 Certified Teams administrator Associate, Microsoft Certified Azure Administrator Associate, Microsoft 365 Certified Modern Desktop Administrator Associate, Microsoft Certified Security Operations Analyst Associate, Microsoft Certified Identity and Access Administrator Associate, Microsoft Certified information Administrator Associate. He has guided more than 200 candidates to become Microsoft Certified in different areas. He has organized MCT Virtual summits in Pakistan 2020 and 2021. In addition to Microsoft certifications, he also holds the Cisco Certified Intranetwork expert (CCIE) certification.  
What's New in Labs Webinar?
We're kicking off our 2022 webinar series with an introduction to the XtremeLabs lab environment and a discussion of the industry. Nick Benningfield gives a demo on lab features and instructor tools. Then we answer some participant questions and talk about how we're seeing the future of hands-on labs and the technology training industry.
Thank you to everyone who made our webinar a success!
Check back regularly for new dates and webinar announcements!
Want to get on the list of future webinars and/or have a topic idea you'd like to hear discussed? Reach out to our Events Team. We'd love to connect!