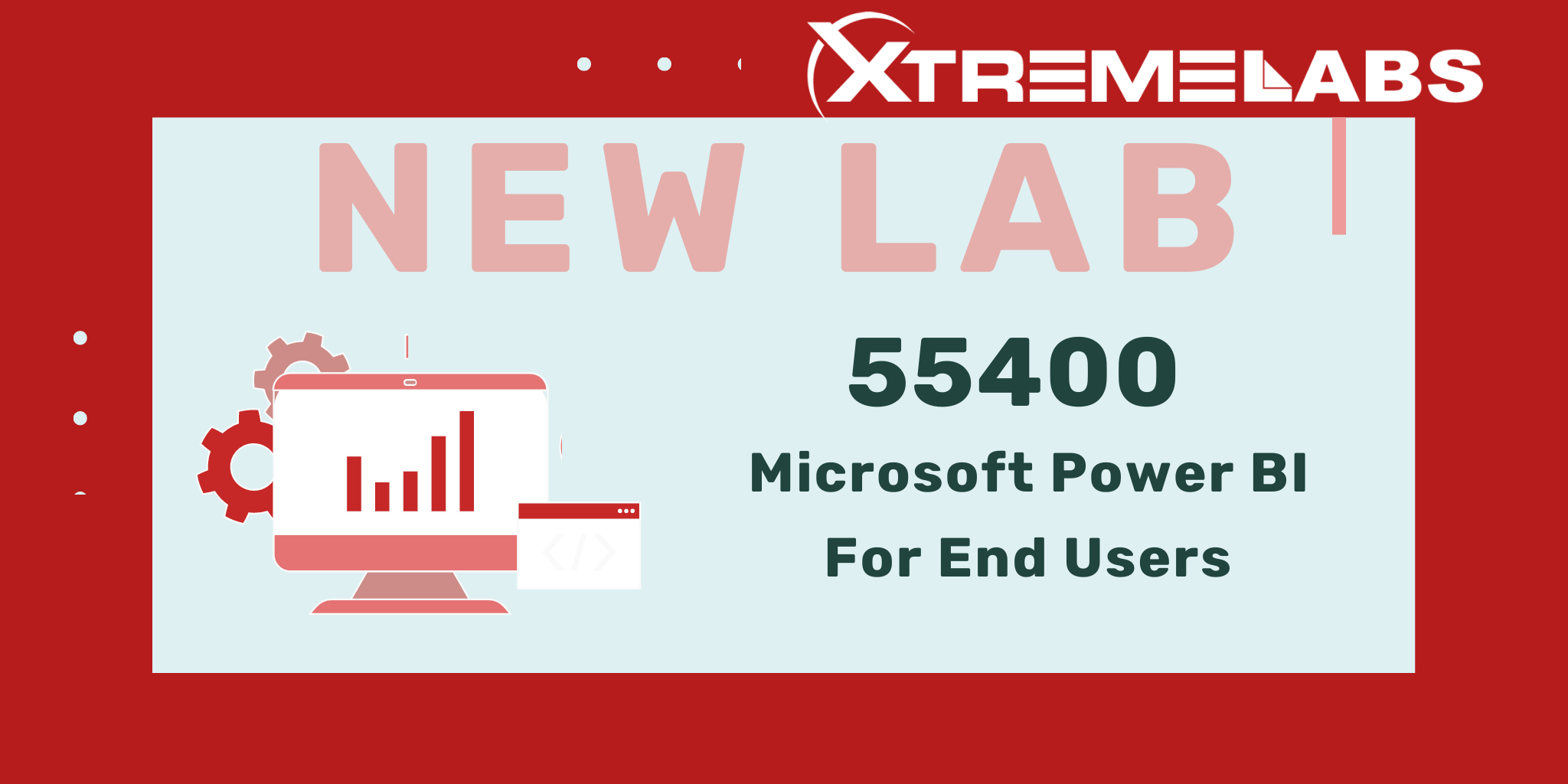 XtremeLabs has released a new lab for 55400: Microsoft Power BI For End Users.
This hands-on lab will help students who have little to no knowledge of Power BI and guide them through exercises that create, publish, and share rich reports and dashboards using Microsoft Power BI. This lab is for students who are looking to learn how to use the range of Microsoft Power BI tools to refine and model their data into a visual and interactive format.
Labs Modules Included: 6 Lab Modules
Labs can be purchased from our XtremeLabs Marketplace or directly through our Sales Team. You can purchase your lab individually or you can bundle with the Combined Knowledge courseware.